Customer Reviews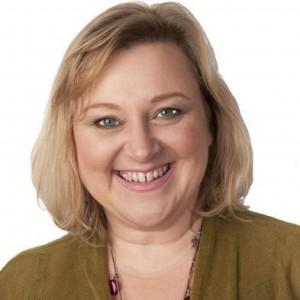 L
12/09/2021
Lynda

United Kingdom
Fun, Informative and creative
I have just spent great morning with Rebecca in a small group workshop. I throughly enjoyed her very practical style. Her knowledge and experience shone through as we discovered the various oils, best combinations and finally created our own roller balls under her expert supervision. I would totally recommend this workshop, its different , informal and fun. At the same time, I felt I learned loads and will better enjoy the oils I already had at home as well as the new combo's I created today. Thank you for a great morning, I'll be back.
13/09/2021
Rebecca Tracey
It was absolute pleasure to have you with me Lynda. I'm so happy to hear that you enjoyed yourself as much as I do whilst teaching it to you! Enjoy your creations!
16/07/2021
Selina

United Kingdom
Amazing!
Had the most incredible time at the Rebecca Tracey aromatherapy workshop on Sunday! Rebecca was incredibly knowledgeable, giving us an insight into the benefits of the various essential oils and explaining how they are made. We had the opportunity to create our own bespoke oil based natural perfumes with her help on qualities and blends. I would recommend this to anyone and I can't wait to go back!
19/07/2021
Rebecca Tracey
Thank you so much! I'm so pleased to hear you enjoyed yourself! Such a fun and different way to spend a few hours isn't it! :)
13/07/2021
Olivia R.

United Kingdom
The most beautiful way to spend an afternoon!
What a lovely idea... My friend and I had such a wonderful time at Rebecca's workshop. So very interesting and informative, It definitely makes you trust your senses and not your pre conception of what scents you 'like'. A lovely atmosphere in a beautiful quirky workshop. Rebecca is the most gracious host, I will most definitely be doing this again! ..... and coffee and cake never hurts ;)
19/07/2021
Rebecca Tracey
Thank you so much Olivia! I adore running the workshops, and it makes me so happy when people enjoy them as much as I do! :)
11/07/2021
Jane

United Kingdom
WOW WOW WOW
What fun was to be had on a Sunday afternoon with Rebecca and her wealth of knowledge. Trying to identify 16 unnamed oils, & mixing different favourites to create your own personal oils (to take home with you) ... It's harder than it looks! Learning about the plants they come from, how oils are created and more besides. Coffee, tea and homemade cakes - during a welcome break in the afternoon but, Rebecca is the star of the show, she looks after you all and makes sure she talks to everyone. I had the best time and heartily recommend taking time out and having a go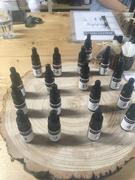 12/07/2021
Rebecca Tracey
I can't thank you enough for your amazing words Jane! I'm thrilled that you enjoyed yourself as much as I enjoy sharing it with all of you. Thank you, thank you, thank you!!!! :)
15/06/2021
Libby D.

United Kingdom
A little slice of heavenly 'me' time
What a gorgeous few hours! Rebecca is super lovely and a great teacher. We learned so much and created aromatherapy bliss ☺️ (The coffee and cake is good too!)
15/06/2021
Rebecca Tracey
Libby thank you so much! It was my absolute pleasure to have you all with me, and I'm so pleased to hear you enjoyed yourselves! Thank you again and I hope you're enjoying your creations! :)